Motoman
Check out our inventory of new, used, second-hand, and refurbished YASKAWA-MOTOMAN robots that we currently have in stock.
Our meticulous and all-encompassing approach to revitalizing pre-owned YASKAWA-MOTOMAN robots guarantees their restoration to peak performance and unwavering dependability. This method encompasses several crucial phases:
Examination and Evaluation: Each previously employed robot undergoes a comprehensive scrutiny to gauge its condition, detecting any signs of wear, damage, or potential concerns. This initial evaluation lays the foundation for the refurbishment strategy.
Cleansing and Restoration: Every element is scrupulously cleaned, and any compromised parts are either repaired or exchanged with authentic components. This includes not just visible components, but also internal elements like motors, sensors, and cables.
Software Factory Reset and Customization: The robot's software is reset to ensure seamless integration with technological preferences, and it is tailored to your specific requisites.
Precise Calibration and Testing: The robot undergoes meticulous calibration to ensure precise movements and positioning. It then undergoes rigorous testing to evaluate its performance across an array of tasks and scenarios.
Rigorous Quality Control: A conclusive quality assessment is conducted to affirm that the rejuvenated robot aligns with our stringent benchmarks for performance, safety, and reliability.
Optional Enhancements: Depending on the model and customer preferences, we may propose optional enhancements such as advanced sensors, controllers, or software functionalities to augment the robot's capabilities.
Packaging and Dispatch: Following successful completion of all refurbishment phases, the robot is meticulously packaged to safeguard against potential transit-related damage, and then dispatched to the designated customer destination.
Japanese brand of great fame and use. Founded in 1915, today it is a manufacturer of anthropomorphs and automated electronic components of the highest quality and reliability. The operating system is easily manageable and the arms are structured to offer maximum comfort, especially in wiring for welding systems. Robots with large flow rates on the wrist can also be used for handling and palletizing. Motoman is a famous and much appreciated brand. The Japanese House is always evolving, ready to meet all the needs of customers.
Motoman Robots Controller DX200
Available
Axes: 6
Max. Reach: 2,061 mm
Max. Load: 50kg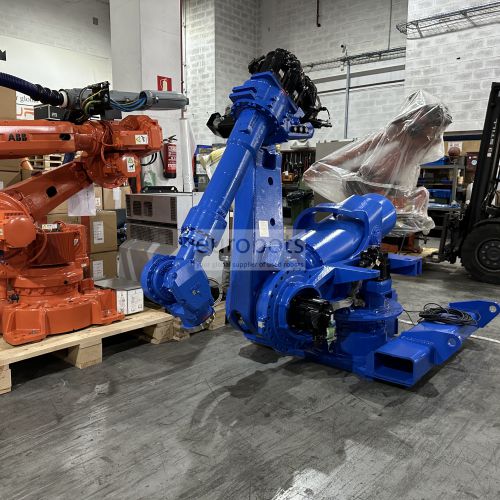 Available
Axes: 6
Max. Reach: 3,140mm
Max. Load: 165/200kg
Motoman Robots Controller DX100
Motoman Robots Controller NX100
Motoman Robots Controller XRC
Motoman Robots Controller MRC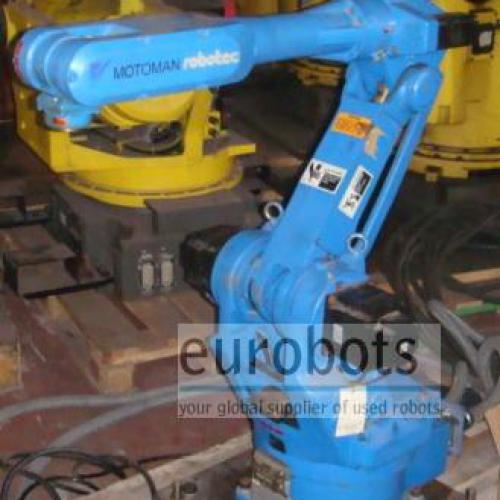 Available
Axes: 6
Max. Reach: 1322mm
Max. Load: 6kg
THE FOLLOWING ROBOTS ARE NOT AVAILABLE AT THE MOMENT:
Motoman Robots Controller YRC1000
Motoman Robots Controller DX200
Motoman Robots Controller DX100
Motoman Robots Controller NX100
Motoman Robots Controller XRC
Motoman Robots Controller FS100
Motoman Robots Controller MRC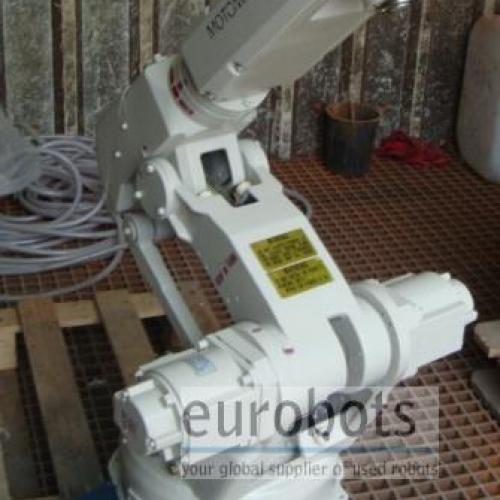 Out of stock
Axes: 6
Max. Reach: 859mm
Max. Load: 3kg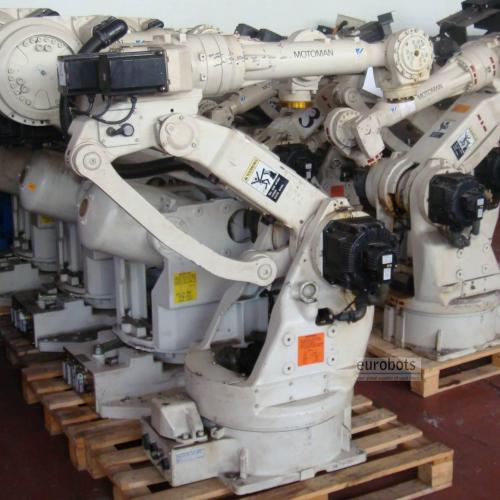 Out of stock
Axes: 6
Max. Reach: 1787mm
Max. Load: 45kg
Motoman Robots Controller MLX200