Today we are able to offer you a package that gives you the possibility to buy a milling system with a limited cost.
The cell will include:
One KUKA KR240 with a KRC2ed05 controller, totally refurbished by our expert technicians
A spindle with automatic tool changer
Basic set of tools of 5 bits and 5 cones that would allow you to do almost any jobs
A tool holder station
Complete Sprutcam Robot Licence ( www.sprutcam.com)
Installation, basic training for KUKA robot operator, introduction to Sprutcam training
The system it is now offered at the special price: 68.900 Now: 59,900€ for Foam and Wood or 78.900 Now: 69,800€ for Marble
Our expert partners for milling robots : https://www.robotic-hitechsolutions.com/
Extra :
Turning table up to 1 Ton for 9.900€ to 11,500€
Servodrive Krc2 / Krc4 for the table
KUKA KR360L280 instead of the KR240 for 8,000€
Slider up to 15mt
The result is a cell that it would be easy to use, with high quality components and with a affordable price.
This same system can be used, with small changes, as a CNC plasma cutting machine (2D or 3D) with an incredible big area of work.
Enter today in the robotic world with the minimum investment.
---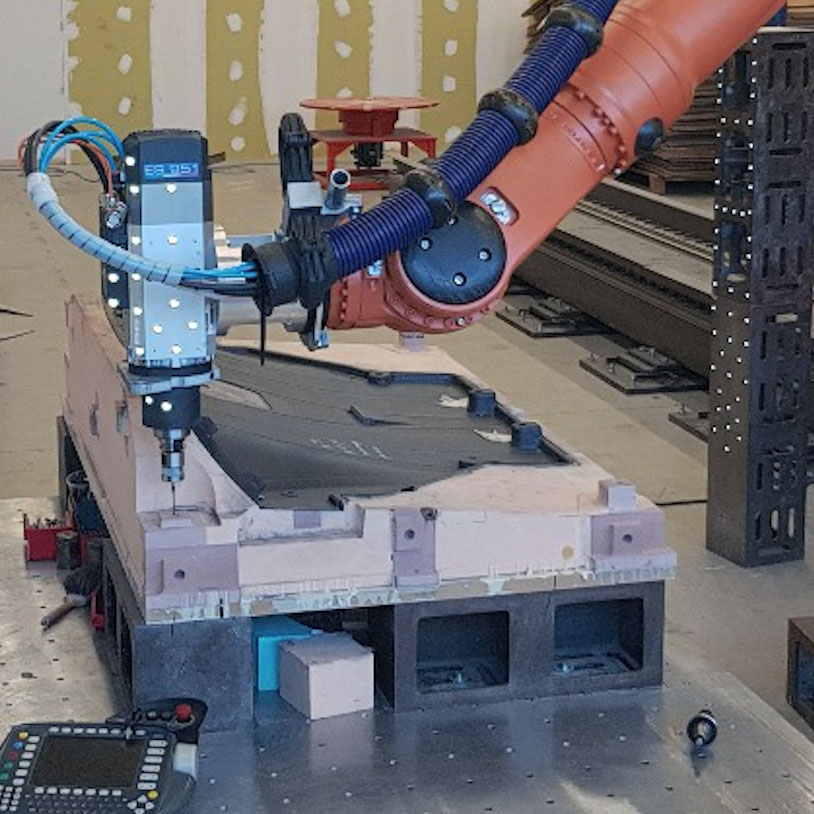 Carbon fiber milling
With a robotic system perform the carbon fiber trimming process provides a low level noise and less maintenance periods.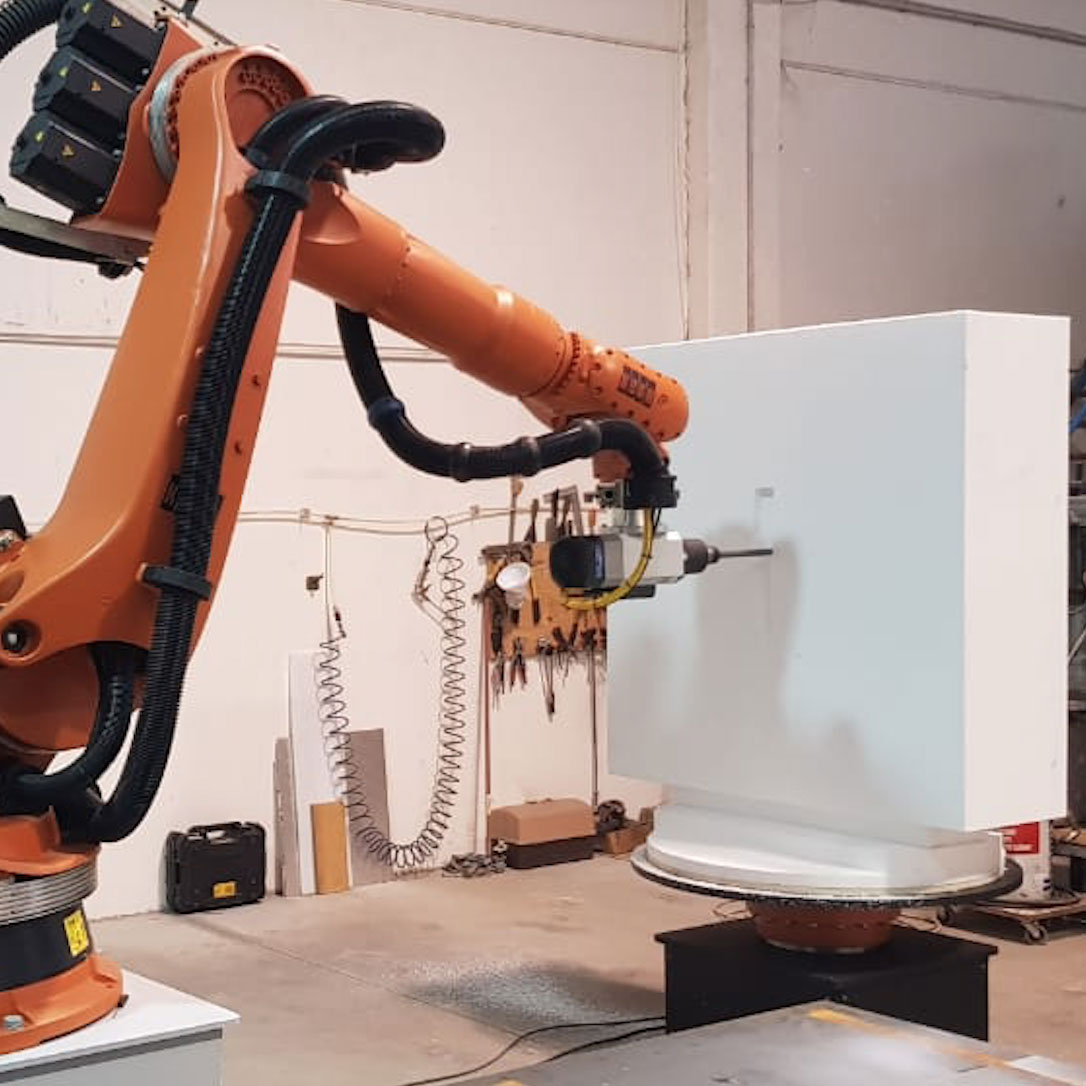 Foam milling
Great programming ability so you can use a variety of tools that shape any material providing profitability in the elimination of it.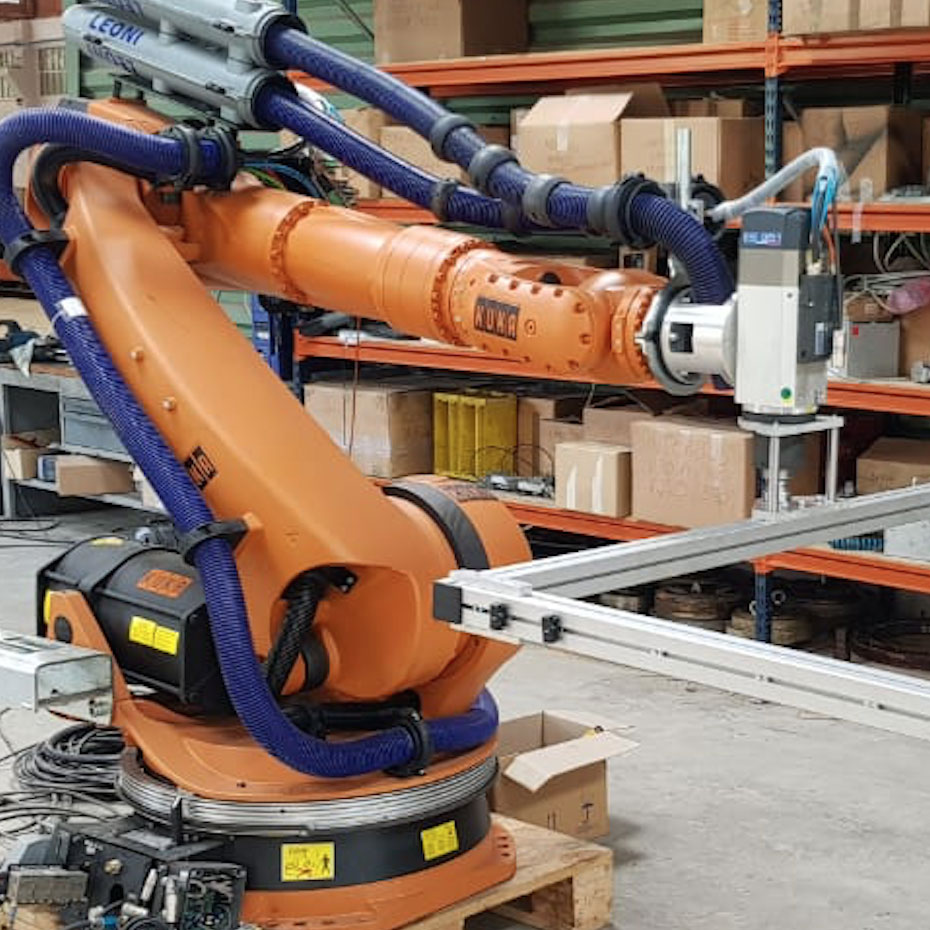 Robotic hot wire cutting
You can perform 2D and 3D modeling on any manageable material with a robotic milling cell, allowing hot wire cutting to provide a perfect and fast finish by polishing.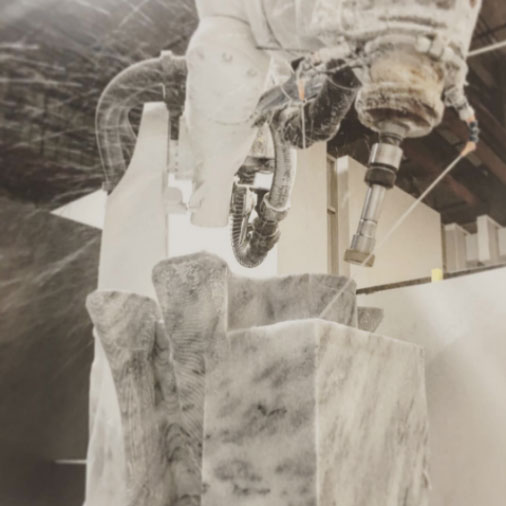 Marble machining
The marble cut is optimized thanks to the use of robotic systems that offer a tool with greater versatility making the cut with maximum quality and reducing time and effort.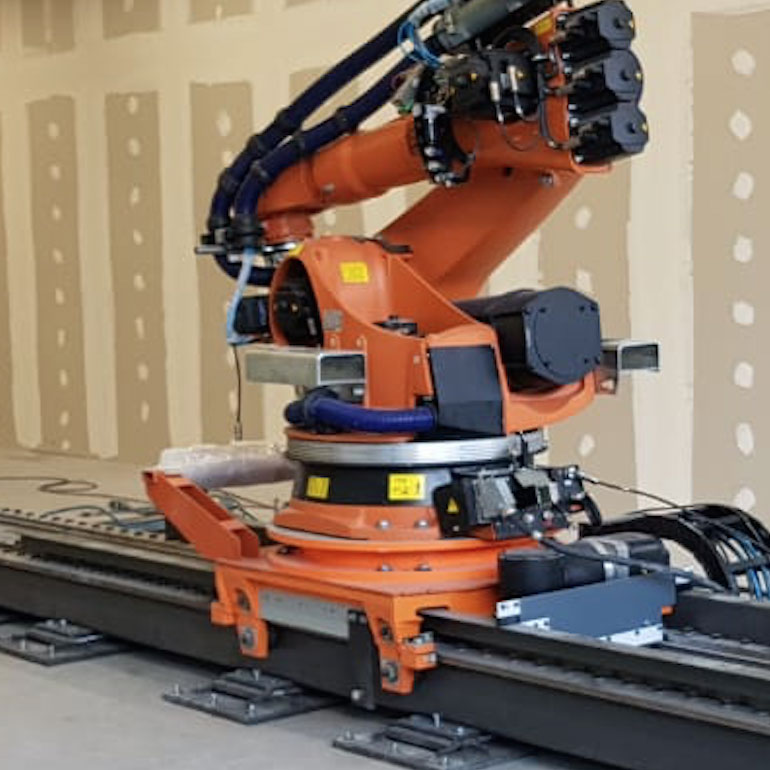 Robot on linear track
Industrial robot on linear track provides greater precision, high speed, self-aligning capability, stiffness and increased performance.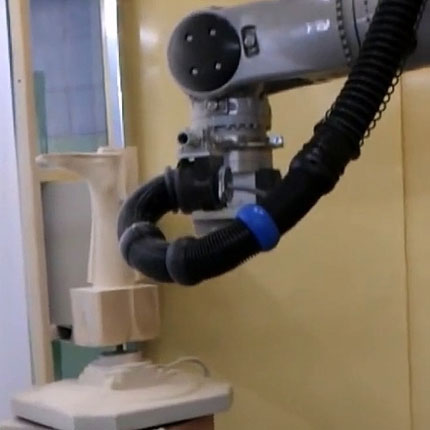 Orthopedic milling
The automation in the medical industry is used diversity of materials such as aluminum, titanium, stainless steel etc ... in this application, the speed and advanced technology offered by the milling and turning system is prime.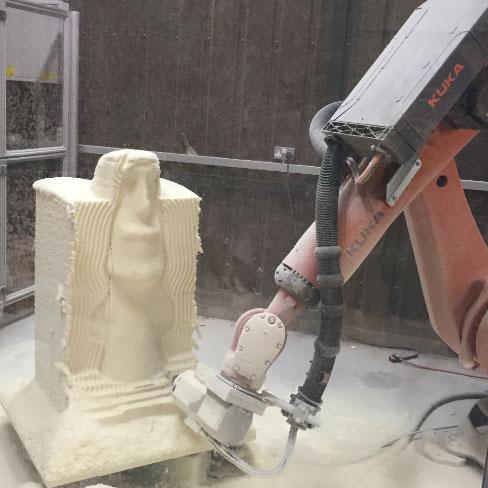 Polystyrene milling
An articulated industrial robot brings to this application flexibility in movement, with a trajectory control system for a more precise cut.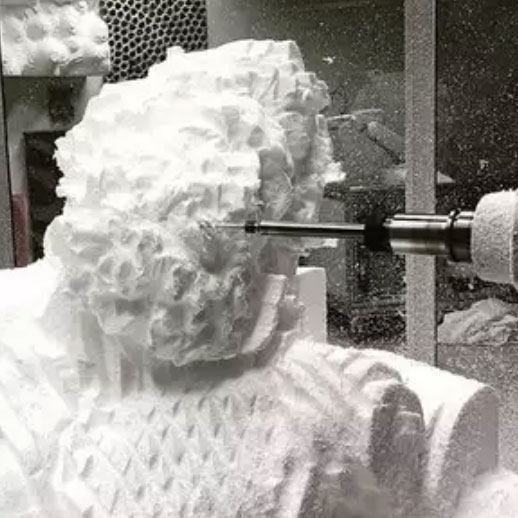 Robotic art milling
Through a simple interface the robotic arm can shape any wooden surface creating a perfect work of architecture.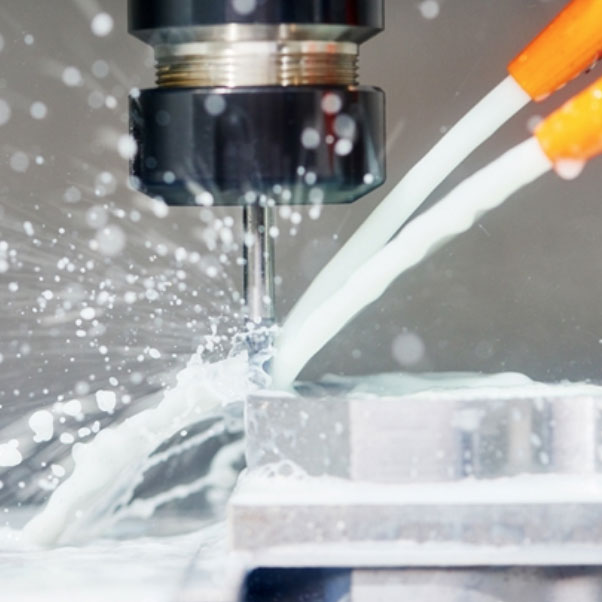 Metal machining
The metal milling with industrial robots makes it possible to elaborate large-volume complex parts of small dimensions with high quality and precision.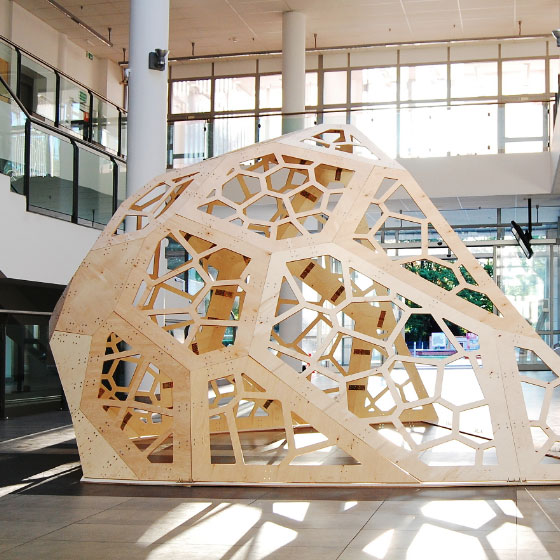 Milling architecture
Through a simple interface the robotic arm can shape any wooden surface creating a perfect work of architecture.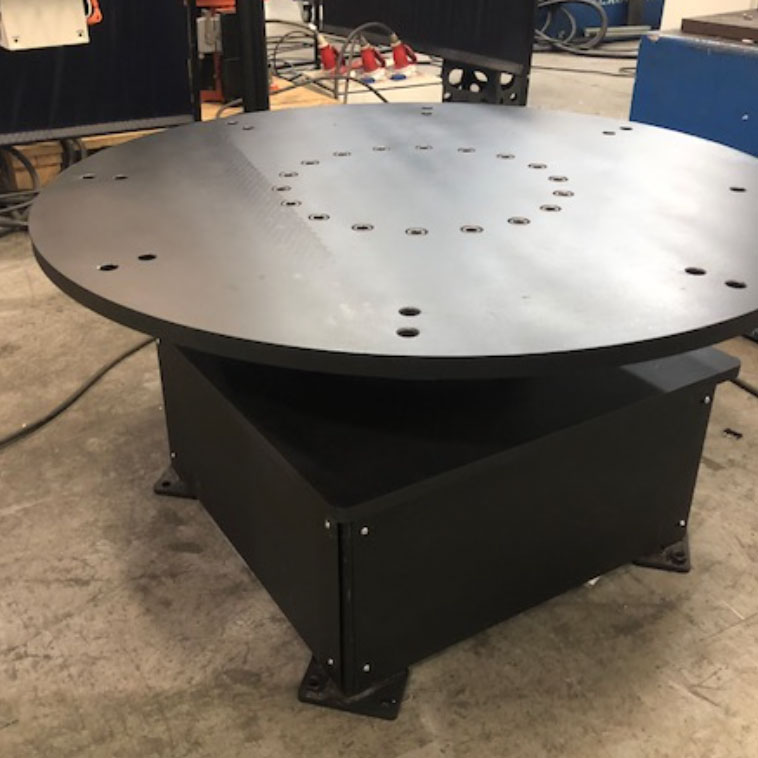 Robot with rotating table
This is one of the most efficient tools when complementing robotic systems, it provides more degrees of freedom with an external axis that offers greater safety and maximum quality when executing movements.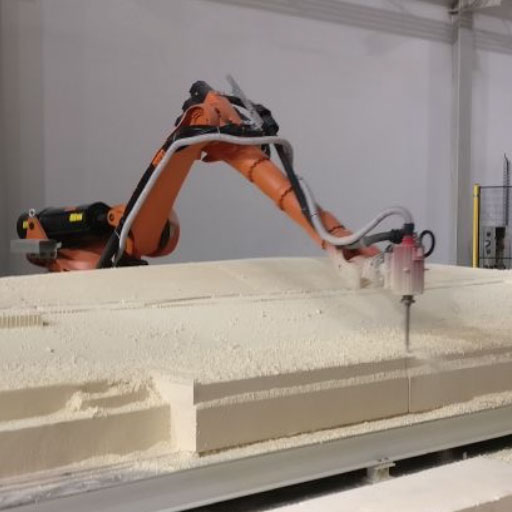 Yacht robot milling
Nautical machining is a challenging task but include industrial robots has become a cost-effective manufacturing solution since through a simulation program can analyze and design the process to be performed with large-scale dimensions.