We offer fully operational spotwelding robots. A complete spotwelding robot comprises of:
Used high payload industrial robot such as KUKA KR150 or ABB IRB 6400, just to mention two typical robots commonly used for resistance welding.
Make Helu, Aro or Nimak water cooled pneumatic welding guns, incorporating in-built transformers with a power ranging from 50 to 90 Kva.
We can offer a wide range of different sizes and geometries of the welding guns
Bosch or Serra welding controller with specific Software included in order to control the parameters of the spotwelding process.
Hoses, fluids and energy kit, accessories,…
The complete robot would be fully tested prior to delivery at our warehouse in Bilbao.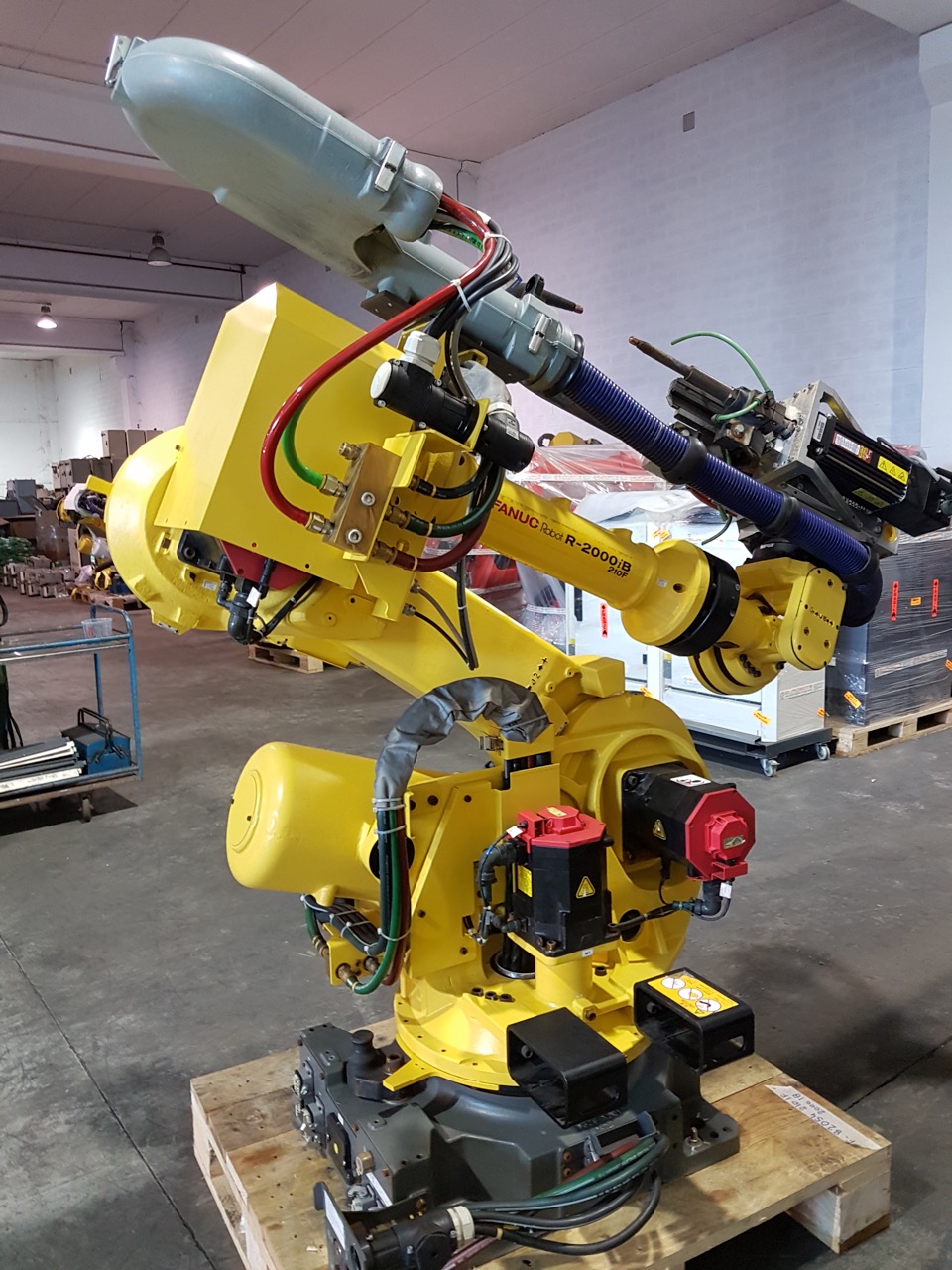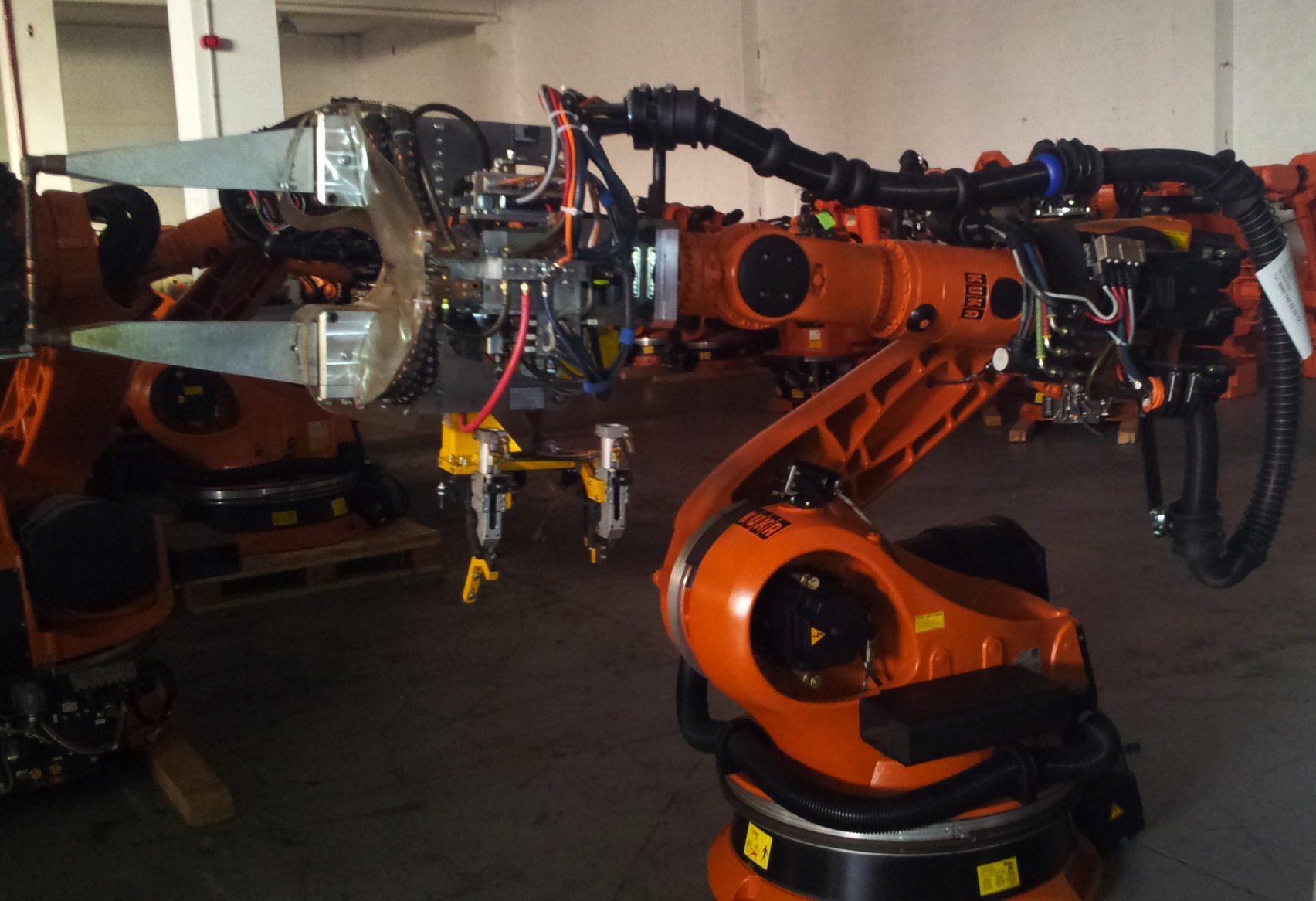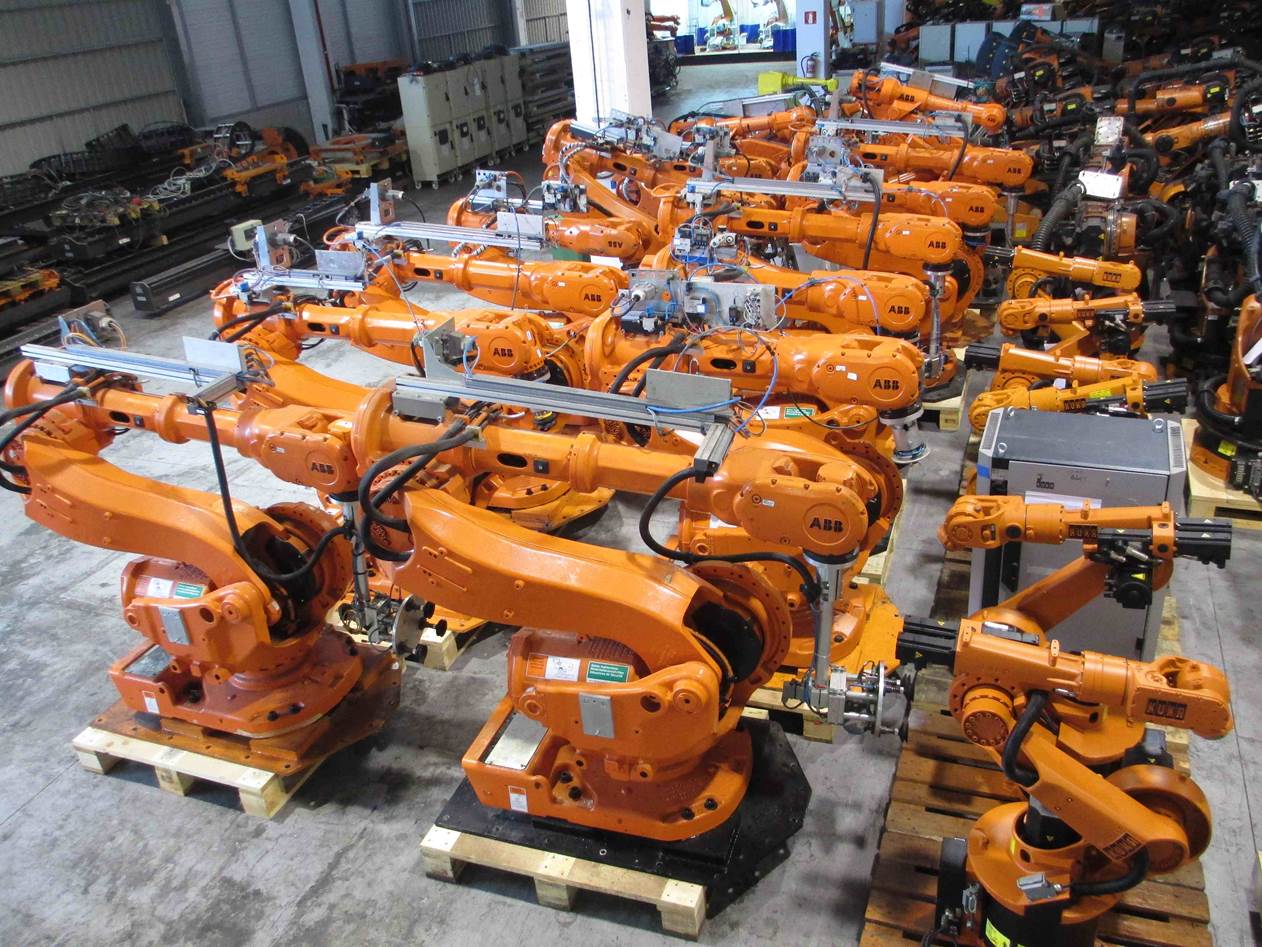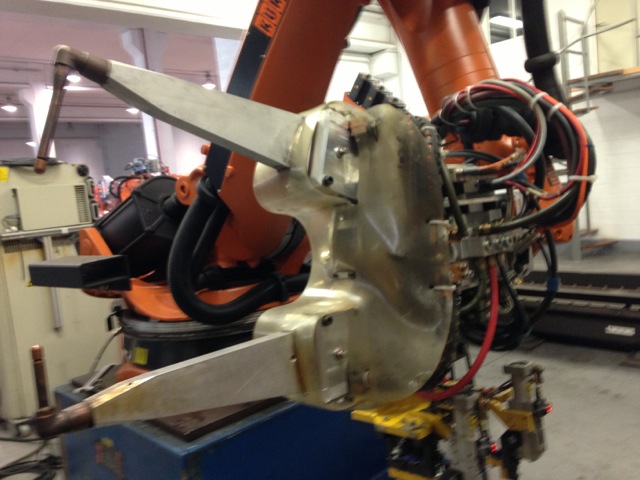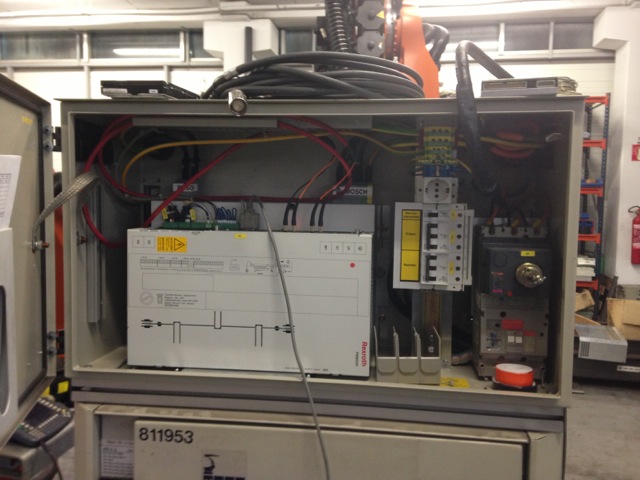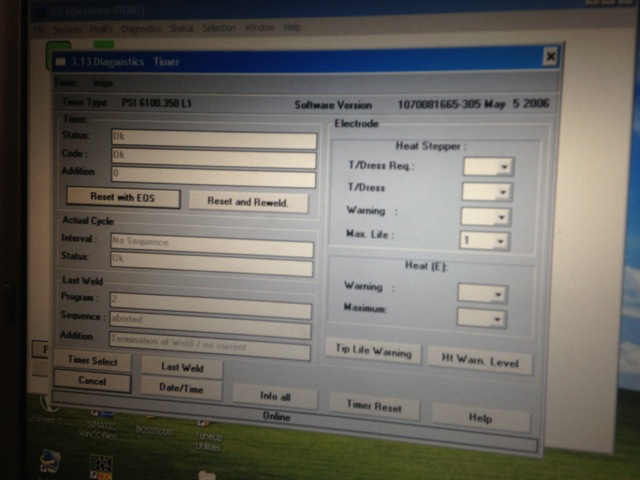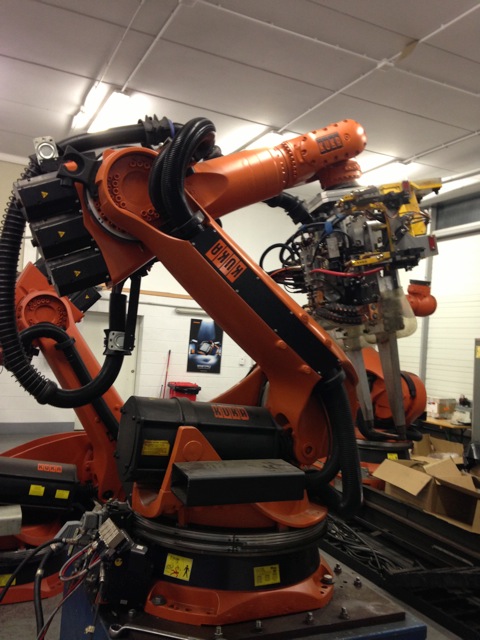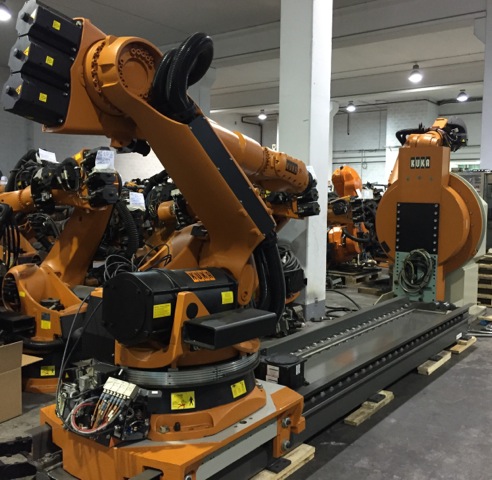 Industrial Machinery Export Bilbao S.L. :: Polígono Industrial Pinoa, Parcela 1 C 48170 Zamudio (Vizcaya) :: Tlf 946744397 Fax 946741786
Spot welding robots offer efficiency, reach, speed, load capacity, and enhanced performance for welding parts.
---
THE FOLLOWING ROBOTS ARE NOT AVAILABLE AT THE MOMENT: